Scrap wool rug I made from wool Mum gave me. Still a favourite.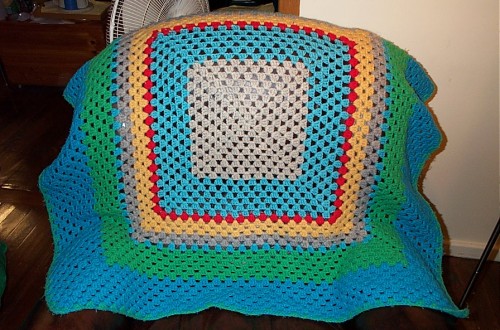 El cheapo wool rug, it's quite pilly but fabulously warm!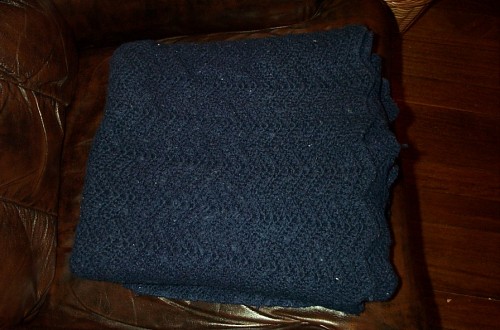 Ross rug (acrylic) – I made this to match the previous lounge room furniture, Ross won't part with it now, so I guess "who cares about matching?"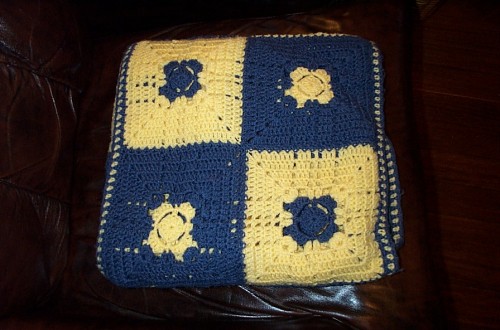 Small knee rug to take when travelling, Ross has a purple one the same.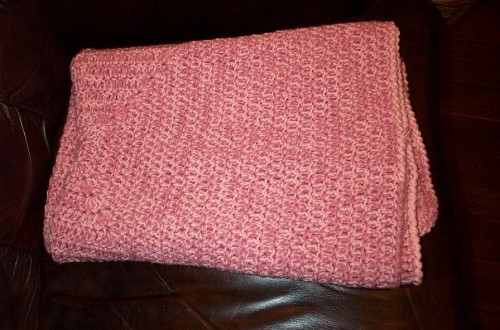 I made this acrylic squares rug to match our brown leather couch. I don't know what got into me because nothing else much around here matches.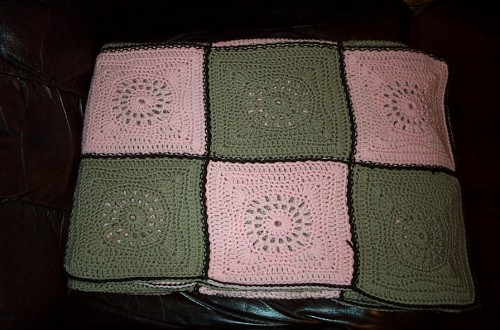 Left over yarn rug, I made this from the acrylic yarn left after I had made my ponchos. It makes for a good seat warmer when picnicing in the winter.